A BMW Certified Pre-Owned vehicle is a pre-owned vehicle that bears the seal of approval of our experts. In fact, only BMW vehicles whose characteristics correspond to our criteria of excellence are certified.
To ensure the impeccable quality of the vehicles included in our program, our technicians perform a thorough inspection. This inspection uses specialized equipment to evaluate the performance of the BMW and the authenticity of the parts.
We also review the CARFAX® report for each vehicle to ensure that the vehicle's history is correct.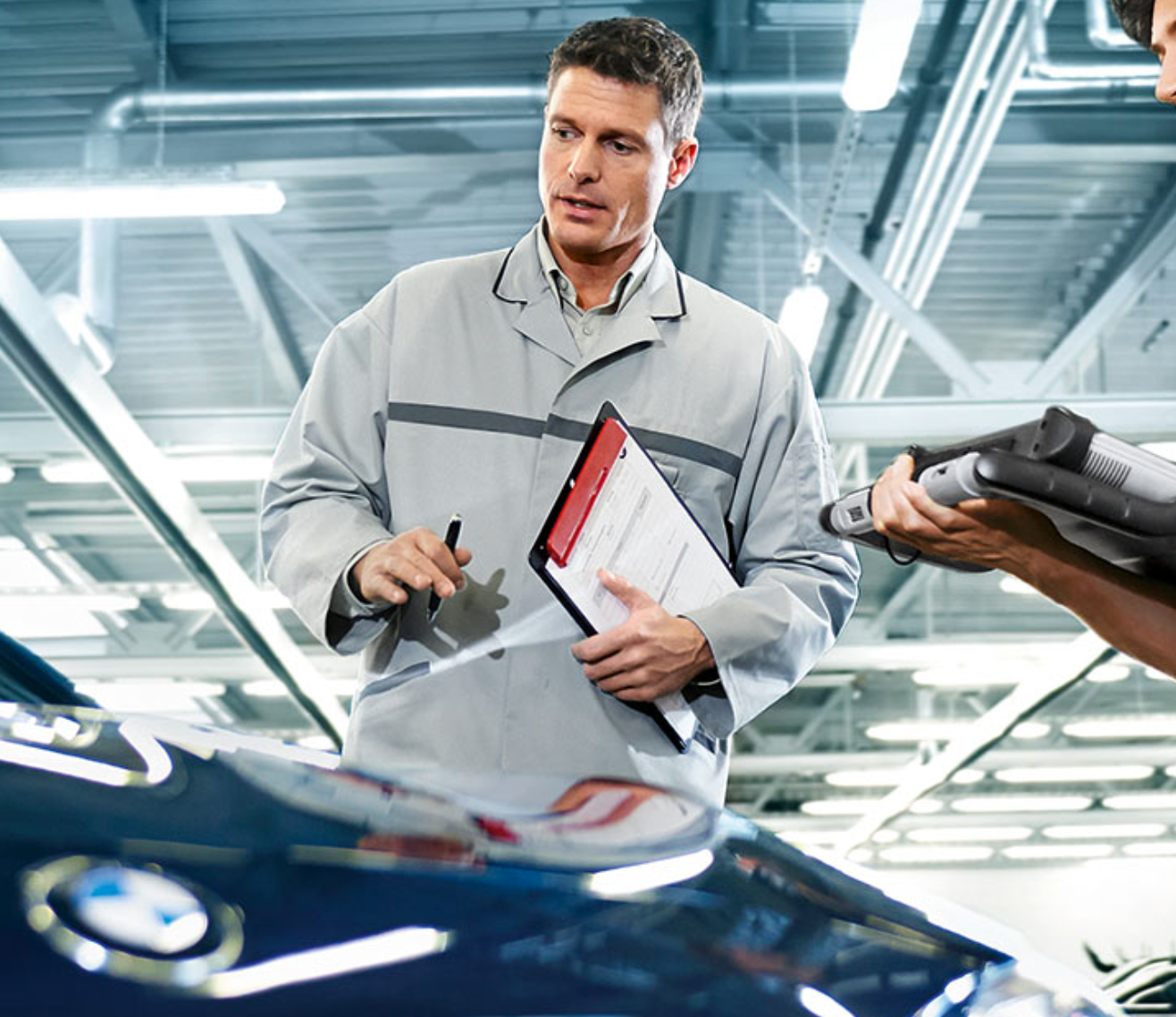 CRITERIA FOR ADMISSION OF A USED BMW TO THE CERTIFICATION PROGRAM
The criteria required for the certification of a BMW vehicle are strict. They are designed to reject any vehicle with performance or safety deficiencies.
In order to qualify for the program, vehicles must meet age and mileage requirements. They must not exceed 5 years and 120,000 km.
Once admitted, the cars are rigorously examined from all angles. If necessary, our technicians refurbish them by installing original BMW car parts. They also conduct road tests.
WHAT DOES THE BMW PRE-OWNED CERTIFICATION PROGRAM COVER?
The BMW Pre-Owned Certification Program is not just about buying a car. It's a complete package that encompasses every step of your automotive experience, starting with financing. You'll have access to a number of special offers, exclusively designed by our financial advisors.
Once you own your pre-owned BMW, we will still be there for you. Indeed, our maintenance team is available 24 hours a day, 7 days a week. Don't hesitate to contact us in case of a breakdown. We offer many roadside assistance services: towing, fuel delivery and jump starting.
WHY CHOOSE A CERTIFIED PRE-OWNED BMW?
Choosing a Certified Pre-Owned BMW means getting all the quality benefits of the brand at the best price. Buying a used vehicle can sometimes be risky.
Our certification program is designed to make the purchase of used cars a safe bet. Our rigorous pre-testing minimizes the risks associated with selling used cars. And to maximize your peace of mind, all our vehicles are guaranteed for at least one year after purchase.
You can also take advantage of limited powertrain warranty benefits, or the balance of the manufacturer's warranty. And that depends on when you put your car into service.
BMW Laval
Nor do we sacrifice the wide variety of BMW models available on the market. On the contrary, we have a varied inventory.
Our program includes hybrid and electric models, as well as vehicles with gasoline engines.